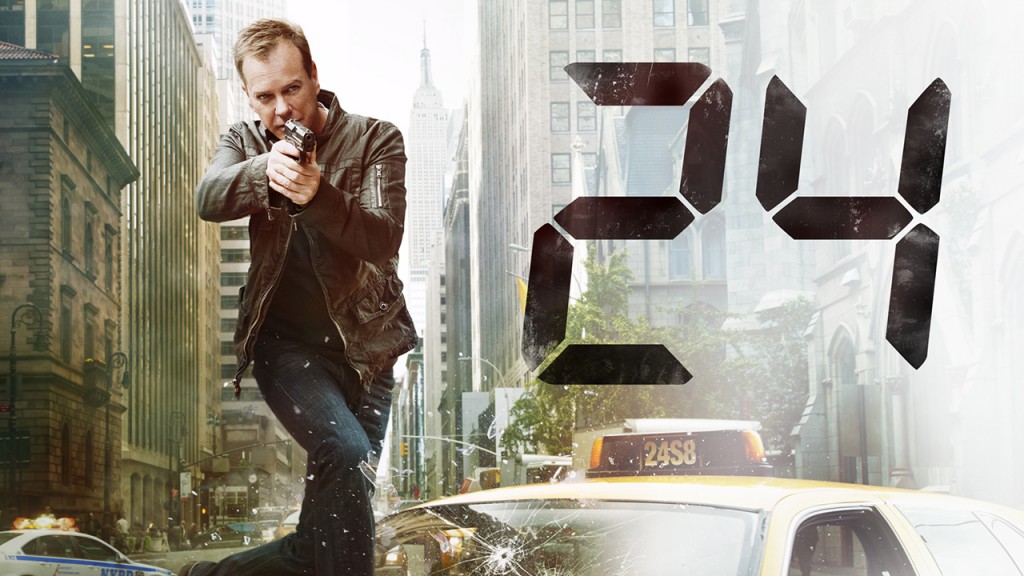 FOX have issued a press release detailing all of the new series regulars for the eighth season of 24. The season will premiere at 9-11PM (following the series premiere of Human Target) rather than the usual 8-10PM period.
KATEE SACKHOFF, FREDDIE PRINZE JR., MYKELTI WILLIAMSON, JOHN BOYD, CHRIS DIAMANTOPOULOS AND JENNIFER WESTFELDT JOIN THE CAST OF "24" FOR SEASON EIGHT

Series Returns with Two-Hour Premiere Event Sunday, January 17, on FOX

Katee Sackhoff, Freddie Prinze Jr., Mykelti Williamson, John Boyd, Jennifer Westfeldt and Chris Diamantopoulos have joined the cast of 24 for the series' eighth season. The Emmy Award-winning drama starring Kiefer Sutherland returns for its next astonishing day with a two-night, four-hour premiere beginning Sunday, Jan. 17 (9:00-11:00 PM ET/PT) on FOX.

Season Eight will unfold in New York City amidst the shadows of the Statue of Liberty and the United Nations. In this new day, CTU has been upgraded and is run by MBA-schooled and razor-sharp head honcho BRIAN HASTINGS (Williamson, "Forrest Gump"). COLE ORTIZ (Prinze Jr.), an ex-Marine who wants to follow in JACK BAUER's (Sutherland) footsteps, runs the division's Field Operations. Expert data analyst DANA WALSH (Sackhoff, "Battlestar Galactica") collaborates with systems analyst ARLO GLASS (Boyd, "The Notorious Bettie Page") inside CTU. ROB WEISS (Diamantopoulos, "The Starter Wife") serves as PRESIDENT ALLISON TAYLOR's (Cherry Jones) new chief of staff, and MEREDITH REED (Westfeldt, "Grey's Anatomy") is an ambitious journalist with ties to the unfolding situation.

As previously announced, Sutherland, Jones, Mary Lynn Rajskub and Annie Wersching also return. In addition, Bollywood icon Anil Kapoor ("Slumdog Millionaire") makes his American TV debut as OMAR HASSAN, a Middle Eastern leader who comes to the U.S. on a peacemaking mission.

24, created by Joel Surnow and Robert Cochran, is a production of 20th Century Fox Television and Imagine Television in association with Teakwood Lane Productions. Howard Gordon, Evan Katz, David Fury, Manny Coto, Brannon Braga, Brad Turner, Alex Gansa, Kiefer Sutherland and Brian Grazer are executive producers while Chip Johannessen and Patrick Harbinson serve as co-executive producers.
Other things learned from this press release are that most new characters have been renamed from last months casting call (Diane Reed became Meredith Reed, Arman Hashemi has become Omar Hassan, Dayna Pakkala has become Dana Walsh, Davis Cole has become Cole Ortiz, and Jonah Schwartz has been renamed Arlo Glass).
Patrick Harbinson also joins the writing cast, having worked with Chip Johannessen before on Dark Angel and Millenium.