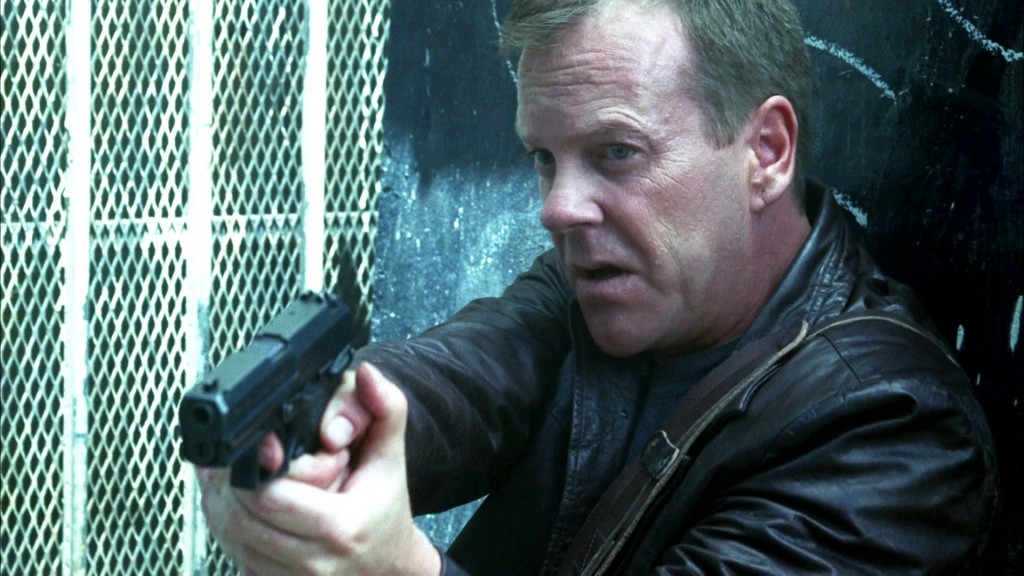 Fancast's Matt Webb Mitovich has seen the 24 premiere and gives out some intriguing teases. Sounds like an action-packed intense first episode.
When is the '24' premiere going to be on? – frednow via Twitter
Jack Bauer's next very bad day kicks off with a two-night, four-hour premiere on Sunday, January 17 (a rare occasion where Fox takes programming into the 10 o'clock hour). I've screened the opener, and it is sure is good to have Jack back. In the first hour alone, there are upwards of 10 deaths, one big explodey thing, and the introduction of at least four possible treasonous moles. The only Debby Downer is that poor Chloe gets repeatedly schooled by new CTU computer wonk Katee Sackhoff – though I suppose you could ask for a worse girl fight.