Update (April 27): These photos were taken in mid-December during filming for Episode 18 (which Aaron Pierce was not in) which you can tell by the fact that Cherry Jones is on the CTU set (Taylor visited CTU during that episode).
This unfortunately means Glenn Morshower was simply visiting his old friends in these particular photos. Let's hope Pierce still shows up in 24 Season 8 though!
No idea when these photos were taken or the story behind them, but hopefully Glenn was on the set as an actor and not simply visiting his old friends to say hi! Aaron Pierce is the only character besides Jack Bauer to appear in all seven seasons of the show and I'd like that streak to continue.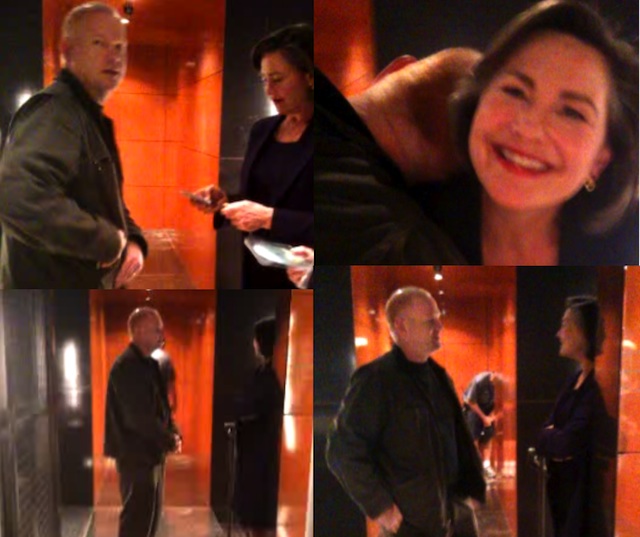 Thanks Kim for the photos!