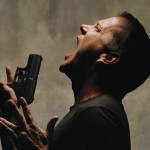 From Jon Cassar's twitter:
News from the 24 set,the crew has been told that 24 has come to an end. There will b no season 9. Its been a great run, thanx all 4 watching
Mary Lynn Rajskub (Chloe O'Brian)'s twitter:
Just found out we got the word officially. This is 24's last season
Marci MIchelle's twitter:
Well boys and girls looks like we'll be moving onto the next great adventure…it's official, 24 ends it's days this season~~
RIP 24. Let's hope Jack Bauer's big-screen adventure gets fast-tracked.