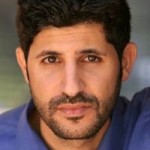 Assaf Cohen will be playing a villain in the double-hour episode (15/16) next week (April 5th).
On March 22, 2010, Assaf will Guest Star as a murder suspect on CSI: MIAMI. Two weeks later, on April 5th, Assaf returns to FOX's "24" as a bad guy!
He previously played the terrorist "Yassir" who worked under Habib Marwan in 24 Season 4.
Source: Official Assaf Cohen website