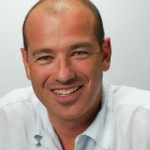 24 showrunner Howard Gordon revealed some more solid details on the 24 movie in a recent interview with Digital Spy. He reveals a returning character (and hints at there being more), the movie locations, and the time gap between Season 8 and the movie.
Moving on, how far along are you with the 24 movie?
"There is a script. It's being read by Fox now. There's no schedule, there's no green light, there's no plans right now in terms of a calendar for it. But we're working on it."

You just mentioned it's good to see Jack somewhere exotic. There have been lots of rumors that the movie will be partially set in the UK. Can you say anything about that?
"Right now the UK is a location, Prague is a location and Serbia. And China."

Do you think there'll be more than one movie?
"I think the intent is actually hopefully to build a franchise and [writer] Billy Ray says he's got three."

When does the movie pick up after the end of season eight?
"It's roughly 18 months."

Can you tell me anything about the plot?
"No. Only because it's such a work in progress that anything I say could be invalid tomorrow. We're a couple of weeks away, I think one way or the other we'll know more shortly."

What about which cast members will be back?
"I can tell you… again even that is way subject to change, but right now I can tell you that Chloe… How about Chloe, I'll give you Chloe."

Go on, you were going to say more then!
"I was, but again that could go away, it truly could."
Check out the full interview at Digital Spy, it's a great read. Howard talks about the criticism regarding Allison Taylor's shift in behavior, why Aaron Pierce and Tony Almeida didn't return in Season 8, writing the shows final scene, and Jack Bauer's partners.