Update: Watch the full Jack Bauer: Evolution of a Hero segment in our review of the 24 complete series box set!
Here's a video clip from the 24 Season 8 DVD special feature titled "Jack Bauer: The Evolution of a Hero" in which Kiefer Sutherland talks about the evolution of Jack Bauer and his struggles through out the show. Chip Johannessen also speaks.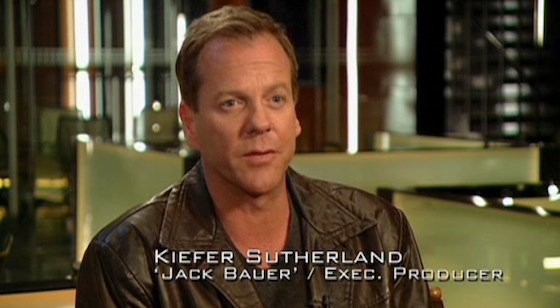 Jack Bauer Evolution of a Hero clip on TV.com
You can buy the 24 Season 8 on DVD on Amazon – it's also available on on Blu-Ray.