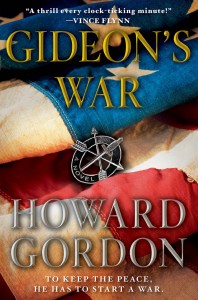 Normally 24 fans have a new season of the show to enjoy in January – unfortunately that's not the case this year. But Howard Gordon, longtime executive producer and showrunner of 24, is hoping to fill that void with his novel debut Gideon's War (previously known as "The Obelisk").
Gideon's War tells the story of two estranged brothers. Gideon Davis is a expert peace negotiator at the United Nations who has travelled the world. His older brother Tillman is the complete opposite, a man accused of being a ruthless terrorist that goes by the name of Abu Nasir; a drug smuggler, arms dealer, and pirate that seizes ships for large ransoms.
Even though Gideon hasn't seen or spoken to his brother in seven years, he refuses to believe that Tillman is capable of doing such terrible things and thinks there's more to this than meets the eye. Gideon is tasked with getting his brother to surrender peacefully and escorting him back to the United States within 48 hours. This is of course easier said than done.
True to form of my eight-year experience with Howard Gordon on '24,' Gideon's War is a rip-roaring thriller."

Kiefer Sutherland
Gideon is quickly thrust into a situation where he needs to fight for his own survival while also making progress towards his brother before the deadline is up. There's ambushes, shootouts, betrayals, chases, AK-47's, missiles and all that good stuff. It's really fast-paced writing that will keep you in suspense and constantly wanting to read just one more chapter.
There are quite a few similarities to 24 – Gideon starts off with no sleep, and like Jack Bauer he doesn't have much time to eat either. There's the evil brother storyline and the climax taking place on an oil rig as seen in 24 Season 6 (handled much better in this book though). The terrorists (via YouTube message!) give President Diggs a 24 hour deadline to meet their demands. And some of the kills are straight out of the fifth and eighth seasons of the show.
Despite all these similarities, Gideon's War has its own unique flavor and is definitely worth a read. I really enjoyed the book and look forward to seeing the adventures of Gideon Davis continue (a sequel, tentatively titled "Allegiance" is planned for next year).
Gideon's War is out now in both hardcover (buy it on Amazon) and an audiobook version narrated by 24's Carlos Bernard. You can read the first ten chapters of the book here.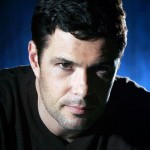 Gideon's War Audio Book
Did you know that 24's Carlos Bernard (a.k.a Tony Almeida) is narrating the audio book for Gideon's War? You can listen to a twenty minute audio excerpt and purchase it on iTunes.
Check out the rest of our in-depth Gideon's War coverage.