Time for another roundup of 24 cast member guest appearances. Although there's no 24 Season 9 this January, we can still see many familiar faces on other shows this month. Get ready to mark your calendars and set your DVR's!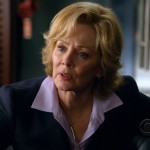 Jean Smart on Hawaii Five-0
January 3rd on CBS – Jean Smart (24's Martha Logan) plays Governor Pat Jameson on CBS's Hawaii Five-0 and she'll be in this episode. Former 24 writers Nicole Ranadive and Peter Lenkov co-wrote this hour and longtime 24 director and executive producer Brad Turner is directing. You can spot a glimpse of Jean Smart in the promo.
Annie Wersching and Rick Schroder in No Ordinary Family
January 4th on ABC
– we get a two for one here with
24
's Renee Walker (Annie Wersching) and Mike Doyle (Rick Schroder) married with a daughter named Chloe. I wonder how Jack Bauer would feel about that? The press release also hints at the Cotten family living a "secret life" – either the writers of
No Ordinary Family
are
24
fans, or this is all the biggest coincidence in the world. Watch a sneak peek above and make sure to tune in on Tuesday –
No Ordinary Family
is a really good show!
Follow Annie Wersching on Twitter
. See more about
Annie Wersching in No Ordinary Family
on Awesome Annie.
James Frain on The Cape
January 9th on NBC – James Frain aka Paul Raines stars as super-villain "Chess" on The Cape. (thanks Andrew)
Mary Lynn Rajskub in Modern Family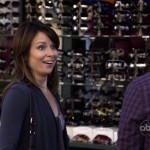 January 12th on ABC – The hilarious Mary Lynn Rajskub (24's Chloe O'Brian) is guest-starring on Modern Family (the best comedy currently on television). Rajskub will be playing Tracy, an old girlfriend of Mitchell's from high school. It was revealed in a previous episode of the show that he never kissed her in public because he's gay. Things are bound to be awkward when Tracy runs into Mitchell and his husband Cameron. And awkwardness is where Mary Lynn really shines. Follow Mary Lynn Rajskub on Twitter.
Carlo Rota in Human Target
January 12th on FOX – Carlo Rota, better known as Morris O'Brian to 24 fans will be appearing in a two hour episode of Human Target. Since this airs the same time as Modern Family you'll have to pick which O'Brian to watch on January 12th. Follow Carlo Rota on Twitter.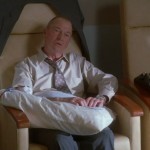 Gregory Itzin on Desperate Housewives
January 16 on ABC – Gregory Itzin, 24's Charles Logan will be guest-starring as a character named "Dick" on Desperate Housewives.
Dick is a bad-tempered old man who has given up hope on waiting for a kidney donor. Gregory Itzin will also be in the fifth season of Big Love on HBO though I don't have any specific episode appearances.
Reiko Aylesworth in Hawaii Five-0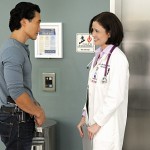 January 17th on CBS – Reiko Aylesworth (24's Michelle Dessler) will be guest-starring as "Malia" on Hawaii Five-0, playing the ex-fiancee of Chin Ho Kelly (Daniel Dae Kim, who was also in two seasons of 24 as CTU Agent Tom Baker).
If you've never watched this show before you should definitely give it a try – there's a lot of former 24 crew members working on it, including Brad Turner (director) and Peter Lenkov (showrunner) among others. This fan-made video shows off a lot of the cool stunt work (by 24's Jeff Cadiente) and fight scenes.
Janeane Garofalo in Criminal Minds: Suspect Behavior
February 16 on CBS – In this spinoff of Criminal Minds Garofalo is playing another FBI analyst just like her 24 role of Janis Gold. Here's what she has to say: "Women of a certain age who have an ambiguous sexuality tend to play cops, district attorneys, tough-but-fair lawyers. Especially if you have a deep voice and you're getting old. You just go to the elephant burial ground of crime procedurals. Be that as it may, I'm always grateful for any job. So I'll do it!"
Other Notes
Showtime's Shameless premieres on January 9th. 24 director of photography Rodney Charters works on the show and Stephen Hopkins (director of 24 Season 1) is directing the third episode. I hear it's very good.
24 Season 8 writer Patrick Harbinson wrote Kidnap and Ransom, a new three-part drama scheduled to air on ITV1 on Thursday January 13, 2011. (thanks @Sharan_Rajan)
NBC's The Event returns on March 7, 2011. The cast includes some talented 24 actors like Željko Ivanek and Necar Zadegan, but the writing sadly isn't up to par – the characters and mysteries simply aren't compelling.
After just one (record-breaking) season of being showrunner on Dexter, Chip Johannessen has given the reins to someone else.
While not a TV show, classic Kiefer Sutherland movie "The Lost Boys" has just went up on Netflix for instant streaming and James Morrison (Bill Buchanan) released his album "Son to the Boy" which you can purchase on iTunes. Howard Gordon's debut novel Gideon's War releases on January 11th with Carlos Bernard (Tony Almeida) narrating the audio book version. Listen to an audio excerpt here.
I apologize if I missed anyone – these are mostly shows I watch or follow. As before, let me know if I forgot anyone and I'll add it to the list.