Deadline gives us an update on the 24 movie which is beginning to sound a lot more concrete.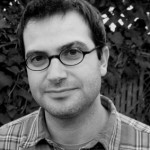 The clock has started on 24, the feature version of the Imagine Entertainment/Fox series. The project, which brings back Kiefer Sutherland's tireless government operative Jack Bauer. Mark Bomback–a favorite writer at 20th Century Fox writing The Wolverine and Shadow Divers–will turn in the latest script draft by year's end. Imagine and the studio have about five directors in mind–no, Tony Scott is not attached anymore–and it will all begin happening very quickly in the early part of next year. The goal is to get the film into production to match Sutherland's availability, which begins in April. That should give producer Brian Grazer something to do after he completes producing the Academy Awards and it is certainly good news for fans of the show who were beginning to fear the project wouldn't happen.
UPDATE: If you needed any more confirmation, the official 24 Facebook page and former 24 showrunner Howard Gordon (via Twitter) have both acknowledged this report. Screenwriter Mark Bomback had actually worked with Howard Gordon before on the pilot for NBC's "Legends".