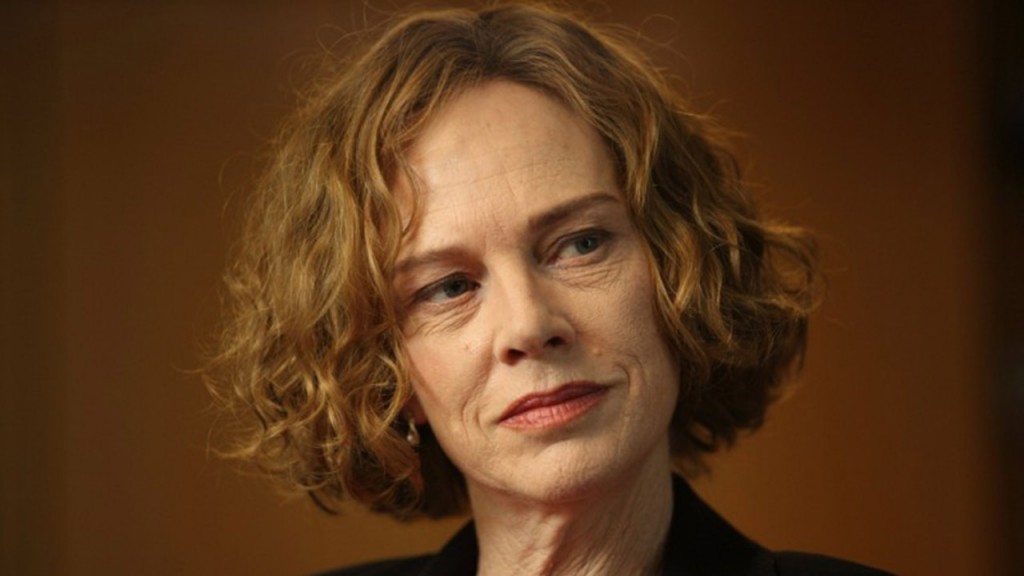 FOX has announced that award-winning actress Judy Davis has joined the cast of 24: Live Another Day. She'll be playing Margot, a British national and the widow of a notorious terrorist.
The 58 year old Australian actress has been nominated for eleven Primetime Emmy Awards, six Golden Globes, and two Oscars among others.
Earlier today it was reported that her role was a "fierce German arms dealer" which writer David Fury quickly dismissed as inaccurate on Twitter. A representative for FOX said the character has evolved since the role was conceived. Though she's not an arms dealer, Fury teased the character is "very bad" just yesterday.
Davis is the second new character cast in 24: Live Another Day – last month Michael Wincott was cast as a hacker and leader of the free information movement. Returning characters include Kim Raver as Audrey Raines, William Devane as James Heller, and Mary Lynn Rajskub as Chloe O'Brian.