Director and executive producer Jon Cassar has shared a photo of actress Shelley Conn on set yesterday. They previously worked together on the 2011 sci-fi drama series Terra Nova where she played one of the leads characters. Conn was hand-picked by Steven Spielberg.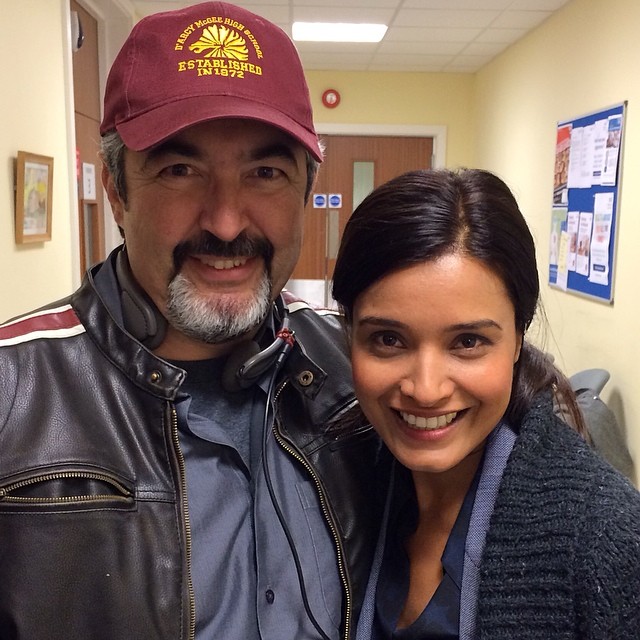 Judging by the setting and her clothing, Shelley Conn appears to be playing a nurse or surgeon. Cassar recently tweeted a photo of a hospital set, and we found the resume of another actress named Bella Heesom which lists her role as playing "Yasmin's nurse."
Who is "Yasmin" you might ask? It's a character being played by ten year old Indian actress Nikita Mehta who will appear in three episodes (5, 6, and 7). The Yasmin character was seen in recent paparazzi photos being chased by "Simone" (Emily Berrington) who we now know is the daughter of main villain Margot. Whatever happens next doesn't seem good for little Yasmin.