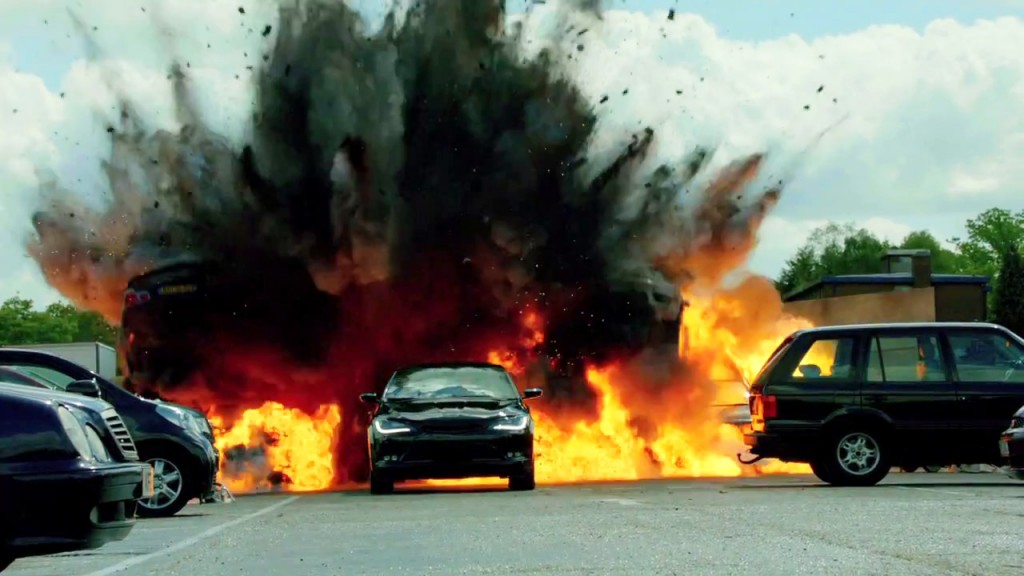 Chrysler is the "official auto sponsor" of 24: Live Another Day but until now that hasn't really amounted to much. Their all-new Chrysler 200 flagship vehicle has appeared in several episodes of the show as President Heller's ride, but tomorrow will up the ante with a "fully-integrated" episode.
The ad will be followed by an entire campaign for the 200, including the Chrysler brand as the exclusive auto partner of "24: Live Another Day" on Fox.

The "24" collaboration will include an in-show integration on Monday, June 9; media exclusivity in key episodes; and season-long placement of the all-new 2015 Chrysler 200; as well as customized digital content and experiences; social media activations; and co-branded marketing.
What this essentially means is that you can expect a car chase with Jack Bauer maneuvering through traffic and lots of close-ups of the Chrysler logo. Check out the 24: Live Another Day Episode 7 Promo for a sneak peek of the car action.
Past sponsorship deals on the series included Ford (Seasons 2-6) and then Hyundai (Season 7). Toyota sponsored both the 24 Season 5 Prequel and the 24 Season 6 Prequel which were essentially extended car commercials. Hopefully tomorrows episode is a little more subtle than those.