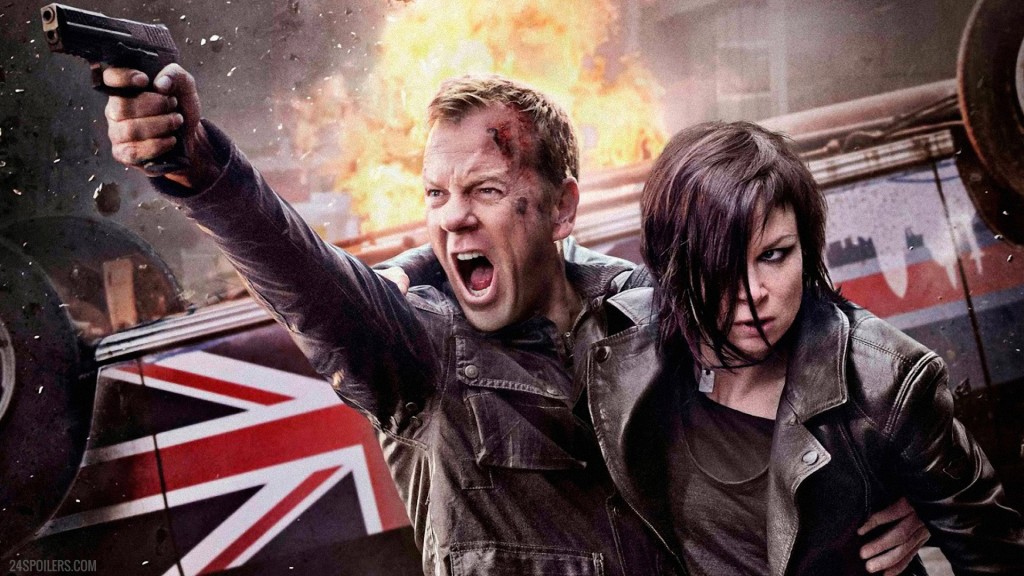 Those who have been following the ratings for 24: Live Another Day know the live overnight figures haven't been all that stellar. But recently released data from FOX paints a different picture.
The third episode of 24: Live Another Day aired on May 12th and we now have the thirty day multi-platform ratings which count all viewings of the show (live, DVR, encores, video on demand, and streaming) over a 30 day period. We'll attempt to break down the data below:
Live+SD: The live + same day DVR ratings for the third episode were 8.3 million viewers. These are people who watched between the air time of 9:00pm and 3:00am when the numbers get sent to Nielsen for processing.
Live+7: The Live+7 ratings measure live viewing plus DVR viewing up to seven days later. The total audience for this was 11.7 million meaning another 3.4 million people caught up from their DVR during the first week.
Encores: An additional 2.1 million viewers watched the episode via the encore airing that Friday.
VOD and Streaming: lastly is video on demand and streaming services such as Hulu and Fox.com which added another 1.7 million viewers to the tally.
Altogether it adds up to a much more impressive 15.6 million total viewers which is a massive +87% increase from the initial ratings. This means 24 is the second most popular show on FOX after American Idol (the Idol season finale delivered 17.8 million viewers that week).
For comparison, at the absolute peak of 24's popularity, the heavily promoted and critically acclaimed fifth season premiered to 17.01 million viewers and averaged 13.78 million viewers throughout. Back then in early 2006, DVR usage was only an insignificant 1.6% and streaming services like Hulu didn't even exist.
What this shows is that 24 hasn't really lost much of its total audience, many just aren't watching it live on Monday nights.
Unfortunately that is a problem as advertisers typically only care about Live+3 ratings (which measure live viewing plus DVR viewing up to three days later). Most commercials are time sensitive: movie studios want you to see their new film on opening weekend, restaurants want you to try their limited-time specials, etc. There is also the assumption that most DVR viewers skip the advertisements.
So as large as these 30 day ratings might be, the millions of people watching via DVR and online simply don't matter as much as the earlier figures when it comes to negotiating ad rates. Now if FOX could somehow get these millions of DVR viewers to watch the show live, it'd be a much different story.