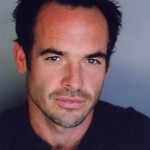 British actor Paul Blackthorne has booked recurring roles on NBC's "ER" and Fox's "24," as well as a deal to star in an ABC pilot targeted for fall.

On "ER," Blackthorne will play a surgeon. The role reunites the actor with John Wells, the venerable medical drama's executive producer. Last season, Blackthorne starred in Wells' CBS hospital drama "Presidio Med."

Blackthorne's medical drama experience also includes a stint on the BBC's "Holby City," where he played a plastic surgeon.

On "24," Blackthorne is set to play a former British special agent.

On the big screen, Blackthorne starred in the Indian music tale "Lagaan: Once Upon a Time in India," which was nominated for a foreign-language Oscar in 2002.