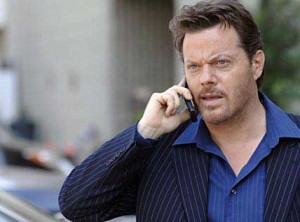 HOLLYWOOD – Emmy award winner Eddie Izzard is no longer part of the hit TV drama 24 — after completing only one day of filming.

The cross-dressing comedian quietly parted with the show and is currently working on his upcoming TV series The Riches with fellow Brit Minnie Driver, which was picked up by FX in September.

Izzard has been replaced by British actor David Hunt, husband of former Everybody Loves Raymond star Patricia Heaton.

Hunt will take over the role and play a villainous accomplice on the show, named McCarthy.