Michael Ausiello had a chance to interview Katee Sackhoff last night at the Entertainment Weekly and Women In Film's 2009 Pre-Emmy Party. The interview is entirely about 24 season 8 and although Katee kept her lips sealed on plot specifics, she did share a funny story about working alongside Mary Lynn Rajskub.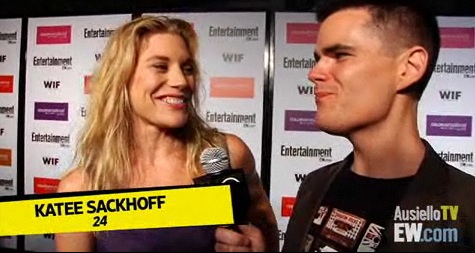 Video: Katee Sackhoff interview
There's also some pictures of Katee on the purple carpet from the event over at her website.