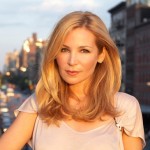 A ROGUE JACK BAUER REMAINS RESOLUTE IN HIS VENDETTA ON AN ALL-NEW "24" MONDAY, MAY 10, ON FOX

Michael Madsen, Gregory Itzin and Jennifer Westfeldt Guest-Star

With only four hours left, a rogue Jack Bauer stops at nothing to determine who is behind the day's most devastating events, and he uncovers an unexpected lead in the all-new "Day 8: 12:00 PM-1:00 PM" episode of 24 airing Monday, May 10 (9:00-10:00 PM ET/PT) on FOX. (TWF-821) (TV-14 L, V)

Cast: Kiefer Sutherland as Jack Bauer; Mary Lynn Rajskub as Chloe O'Brian; Cherry Jones as Allison Taylor; Mykelti Williamson as Brian Hastings; Chris Diamantopoulos as Rob Weiss; Katee Sackhoff as Dana Walsh; Freddie Prinze Jr. as Cole Ortiz; John Boyd as Arlo Glass

Guest Cast: Gregory Itzin as Charles Logan; Jennifer Westfeldt as Meredith Reed; Necar Zadegan as Dalia Hassan; Joel Bissonnette as Pavel; Thomas Ryan as Gary Klausner; Sarah Hollis as Susan; Reed Diamond as Jason Pillar; Michael Madsen as Jim Ricker; Julie Claire as Eden Linley; Navid Negahban as Jamot; Graham McTavish as Mikhail Novakovich; Joe Sabatino as Captain Walleki
The return of Meredith Reed is interesting, and it seems like she may be the "unexpected lead" that Jack uncovers? Michael Madsen is back after an absence from episode 20, and that pesky Pavel (Renee's assassin) is back again, hopefully for the last time – get him, Jack!