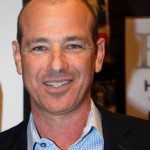 Although Howard Gordon was executive producer and show-runner of TV's "24" and is a producer on the movie, he's not writing or directing, and its ultimate fate is beyond his control.

Talking to Zap2it on Friday, Jan. 28, he says, "We talk about it, 'we' meaning I've had conversations with Imagine Entertainment [one of the other production entities involved in the series], with Kiefer, and with Fox sporadically. There's nothing substantial as far as I know.

"I don't have the ability to greenlight something, so something might be happening without me. It's always possible. But as far as I know, it's an ongoing conversation, but nothing definitive has been decided."

Gordon wants to believe that Sutherland will once again play the troubled and long-suffering counter-terrorist agent who's at the heart of the show.

"I think there's more life in Jack Bauer," Gordon says. "I really hope it happens."
They also have an interview that discusses his three television projects. His FOX pilot with Ryan Murphy was put on hold, the fate of Legends for NBC will be known in a day or two, and Showtime will decide on whether Homeland (which is filming now) makes it to air in late February or March.