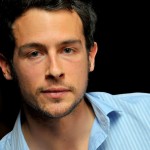 Kiefer Sutherland is getting a visit from an old 24 friend on the second season of Fox's Touch.

John Boyd, who starred as Arlo Glass on the eighth season of 24, has booked a recurring role on the second-year drama, The Hollywood Reporter has learned exclusively. In addition, Inception's Dileep Rao has boarded the series.

Boyd will recur as Kase, a brilliant math and algorithm researcher who is Calvin's (Lukas Haas) college friend and close confidant.