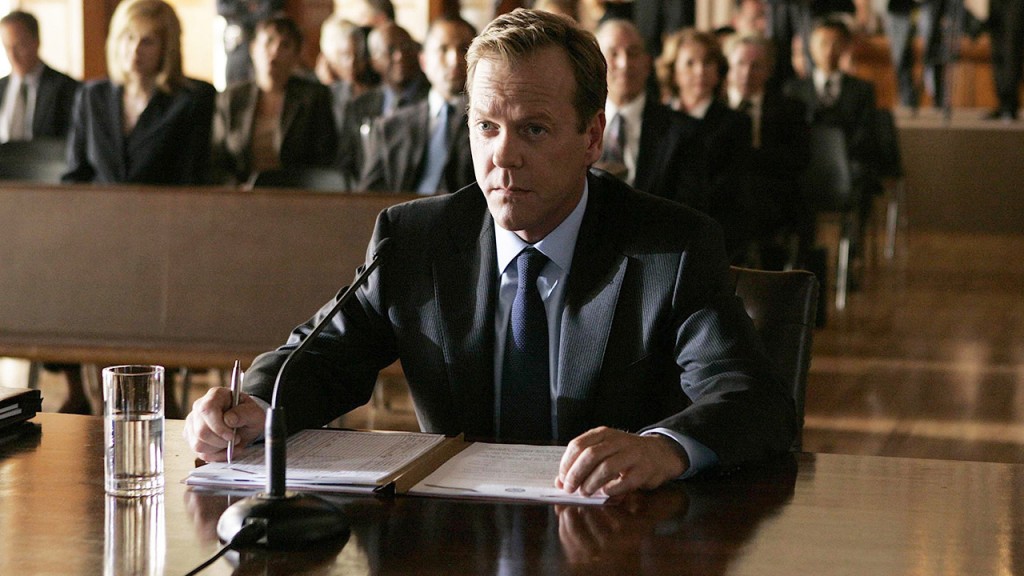 JACK BAUER IS BACK AND THE CLOCK STARTS TICKING ON THE SPECIAL 2-NIGHT, 4-HOUR "24" SEASON PREMIERE EVENT SUNDAY, JANUARY 11, ON FOX

Part 2 of the 2-Night, 4-Hour Premiere Event Airs Tomorrow Night

Season Seven picks up in the months following 24: REDMEPTION after Jack Bauer sacrificed his freedom for the safety of innocent children in Africa. As the ongoing international crisis intensifies, the new day is set in Washington, D.C., where Bauer is on trial, CTU is disbanded and new president Allison Taylor leads the country through a day of unthinkable circumstances. Jack's morning takes a shocking a turn when the nation's security is breached and it's discovered that former colleague Tony Almeida has been resurrected and is responsible for the terrifying threat. Although CTU is no longer, computer whiz Chloe O'Brian and former CTU chief Bill Buchanan return this season along with FBI Agents Renee Walker, Larry Moss, Janis Gold and Sean Hillinger to begin an astonishing, nail-biting day in the "8:00 AM-9:00 AM"/"9:00 AM-10:00 AM" episode of 24 for the special 2-night, 4-hour premiere event airing Sunday, Jan. 11 (8:00-10:00 PM ET/PT) on FOX. (TWF-701/702) (TV-14 V)

Cast: Kiefer Sutherland as Jack Bauer; Mary Lynn Rajskub as Chloe O'Brian; James Morrison as Bill Buchanan; Janeane Garofalo as Janis Gold; Cherry Jones as President Allison Taylor; Carlos Bernard as Tony Almeida; Annie Wersching as Renee Walker; Colm Feore as Henry Taylor; Bob Gunton as Ethan Kanin; Rhys Coiro as Sean Hillinger; Jeffrey Nordling as Larry Moss

Guest Cast: Maximiliano Hernandez as Donnie Fox; Ryan Cutrona as Admiral Smith; Warren Kole as SS Agent Brian Gedge; John Billingsley as Michael Latham; Tommy Flanagan as Gabriel Schecter; Kurtwood Smith as Senator Blaine Mayer; Vic Chao as Mark Dornan; Dameon Clarke as Tanner; Issach De Bankole as Ule Matobo; Carly Pope as Samantha Roth; Peter Wingfield as Emerson; Hakeem Kae-Kazim as Dubaku.