Update: Watch the 24: Live Another Day Super Bowl commercial now!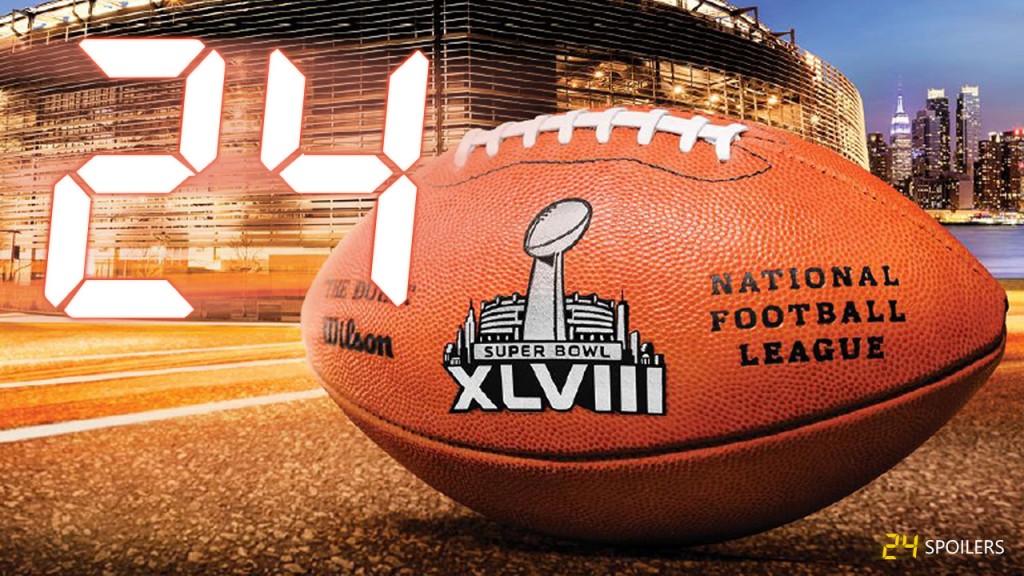 FOX will air the first television spot for 24: Live Another Day next week during Super Bowl XLVIII (Seattle Seahawks vs. Denver Broncos) on Sunday, February 2, 2014.
The Super Bowl is the most watched American television broadcast of the year, attracting over 100 million viewers. The cost of a 30-second commercial this year is a whopping 4 million dollars. But that's money well spent to get the word out that Jack Bauer is back!
The action-packed 24: Live Another Day promo was filmed on Cobb Street in London several days ago with series stars Kiefer Sutherland and Mary Lynn Rajskub. It features an exploding cab, Jack helping Chloe, and ends with Bauer getting into a shootout.
You can view pictures and videos of the filming on our website. Don't expect to learn any plot hints from this commercial, though – it was filmed specifically for promotional purposes. As always, we'll have this promo the second it drops, so be sure to follow 24 Spoilers on Facebook and Twitter.