Before reading, please be aware that this article contains (minor) spoilers, as should be obvious by the headline. No specific characters are mentioned, just vague descriptions of filming locations and the scenes that are being shot. This info comes from letters that were sent to residents in the filming area.
We've posted this article with a spoiler-free headline and generic thumbnail image so that you had a choice on whether to click through on the home page and read it or not – now's your chance to press the back button in your browser if you don't want to know anything about the finale.
Here's a few small tidbits about the finale:
---
Liam Garrigan
Actor Liam Garrigan who plays Ian Al-Harazi in 24: Live Another Day tweeted this photo with Kiefer Sutherland yesterday along with a note that he finished wrapping his scenes. If the Ian character appears in the finale episode, we can assume that his mother Margot (played by Michelle Fairley) does as well.
So that's a wrap for me on #24LAD who knew Jack Bauer was a city fan! Get in! #ctid #hcafc pic.twitter.com/KZHkZOMNZf

— Liam Garrigan (@LiamGarrigan1) June 2, 2014
---
Sniper scene at Battersea Park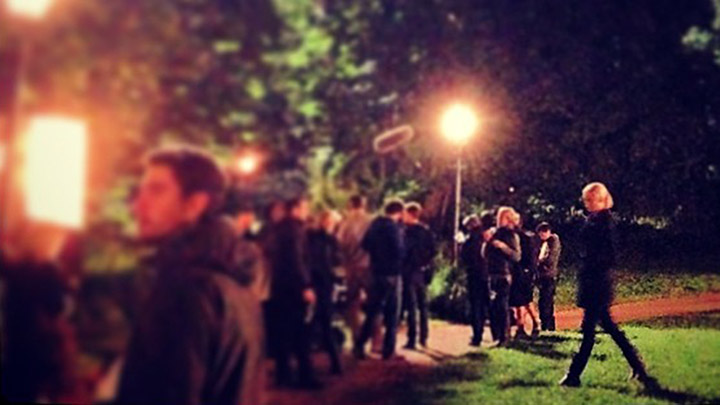 An action-packed sniper scene of Kiefer Sutherland's hit show 24: Live Another Day is set to be filmed in Battersea Park. A letter from Twentieth Century Fox Television has been distributed to neighbouring residents stating that the crew will be filming in London until the middle of June and, for two nights, they would like to film in Battersea Park.

Their work is set to run from 8pm to 5am and will involve four characters having a conversation in the park and three of them being shot by a 'sniper'. The filming will see two actors holding and firing hand guns, for which they will use silent blanks so as not to disturb neighbours. The letter warns neighbours not to be alarmed that 'guns may be visible'. The Metropolitan Police have been notified and there will be a police officer present during their filming which will be supervised by a professional armour.
So it'd seem that they're doing a 'meeting in a public place' type storyline, and the meeting obviously goes poorly. One of the four characters involved in this scene seems to have a sniper protecting him or her.
---
Gun Fights and Explosions at Southampton Docks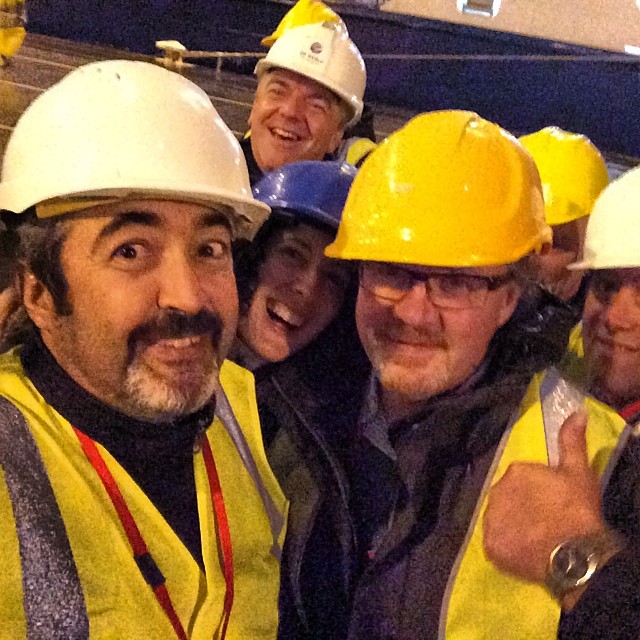 Southampton's docks will get a touch of Hollywood glamour as filming of the hit US drama 24 comes to the city tomorrow evening, complete with gun fights on board a small container ship and explosions on Southampton Water. It is understood that up to 180 crew will descend on the city for the overnight shoots tomorrow and Thursday at DP World's Container Terminal.

A DP World Southampton spokesperson said: "We are extremely excited to have a major production like 24 filming at the terminal. It's a great opportunity to promote the port and city. This is the first time an American network has shot an entire TV series in the UK, so it's appropriate that it should be filmed at the UK's most productive container terminal."

Residents in the area have been sent a letter from Twentieth Century Fox UK Productions Ltd informing them what to expect to prevent unnecessary concern or calls to police if they should hear gun fire or explosions. It reads: "The action to be filmed will involve some gun fire and pyrotechnics. Due to the nature of the scenes our exterior shots are set at night. We are a professional and conscientious crew who will make every effort to keep noise and disturbance down to a bare minimum."
Associated British Ports and DPWS have released a joint statement:
Unsurprisingly, there has been a lot of interest from members of the public and fans of the show, interested in coming to the terminal to witness the filming. Please can we remind everyone that the Port of Southampton is a secure and private estate. No general public access is allowed and entrance to the container terminal is only for security cleared personnel and staff only.

In accordance with the port harbour authority, an exclusion zone operates around all ships that berth at the port including ships at the container terminal. During the filming, patrols will be in place on Southampton Water to monitor the exclusion zone. We would therefore respectfully ask that everybody complies with these restrictions for their own safety and that of the cast, crew and staff that will be working at the container terminal.
---
What happened to time jumps?
Perhaps the most interesting thing you'll notice is that these scenes are being filmed at night rather than in daylight. If this season takes place over an entire day like we were told, the finale should be set during the 10:00am-11:00am hour in the daytime. Could it be that the writers have abandoned the time jumps idea entirely and are just giving us twelve consecutive hours?
Howard Gordon revealed last month that the first eight hours take place consecutively without time jumps. We know from the press release for the eighth episode that it takes place during the 6:00pm – 7:00pm hour. If they were to continue doing consecutive hours the final episode would take place during 10:00pm – 11:00pm which would be consistent with these recent night shoots on the finale.
Maybe there will be a epilogue of sorts that jumps ahead twelve hours?