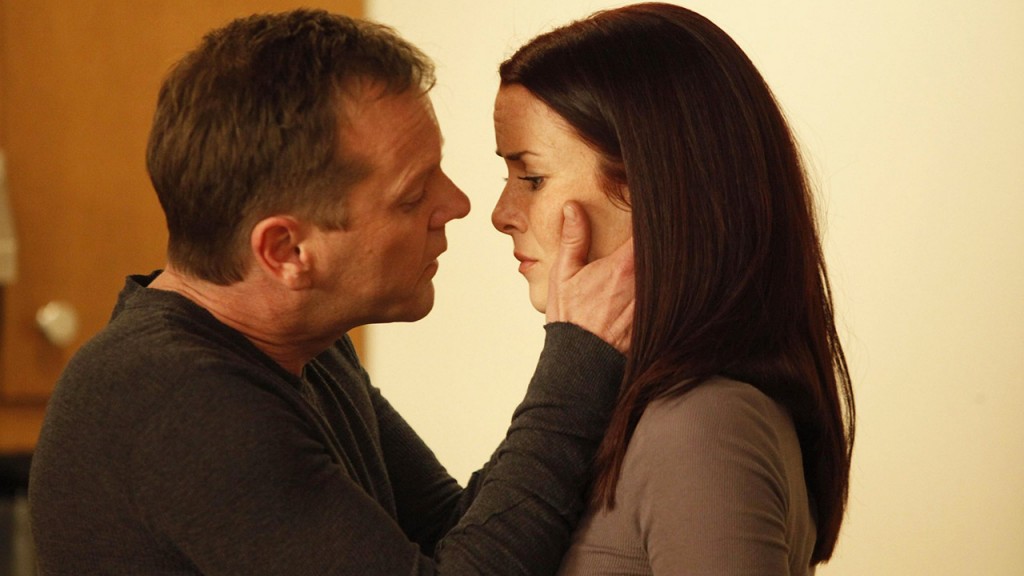 TV Guide (April 12-18) by David Hochman:
"It's the only intimate scene Jack has ever had," Kiefer Sutherland says of the upcoming hookup between his 24 character and FBI Agent Renee Walker (Annie Wersching). After a season of sexual tension, Jack goes to Renee's apartment for some very personal, er, debriefing while the rest of the world focuses on tensions in the Middle East. There's shedding of the clothes, a scene in front of the window, and "somebody's watching them," Sutherland says.
Well that all sounded pretty decent and then went to complete shit with those last three words. I think it's pretty clear who is "watching them" (read: the sniper from promo) and what happens based on the episode 17 and episode 18 press releases. Say it ain't so Renee!