Update: Watch the full Chloe's Arrest epilogue!
I broke the news back in August about a Chloe scene filming for the DVD and now New York Post's PopWrap has the exclusive first screenshot: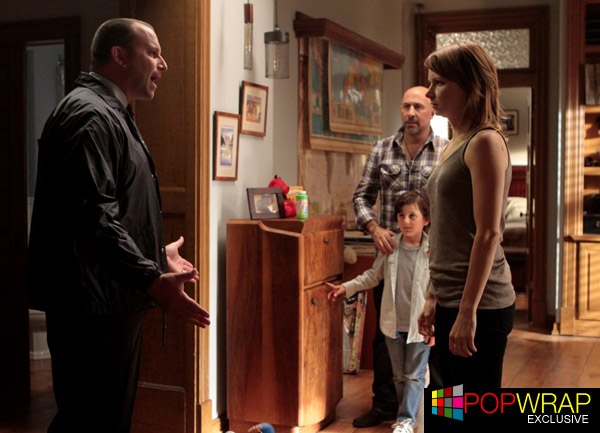 When Jack Bauer slipped out of satellite sight in the "24" series finale, fans thought they had seen the last of CTU, but it turns out there is one final chapter to tell. A Chloe-centric vignette was filmed exclusively for the upcoming Season Eight DVD set and PopWrap has your exclusive first look at the action.

In the epilogue, Chloe is interrogated (with husband Morris and son Prescott baring witness) for the part she played in helping Jack Bauer evade capture in the May finale. We'll have to wait until December 14 to see if she's held accountable for doing the right thing, but in the meantime we can relive the heart-breaking final call that led to Chloe's current predicament.