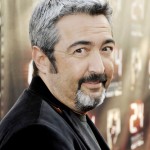 Howard Gordon continues to put the 24 gang back together for the upcoming event series. Jon Cassar has signed on to executive produce and direct multiple episodes of 24: Live Another Day, including the first two episodes. Cassar was a producer/director on the series from seasons 2 to 7 – he directed 59 episodes including the TV movie 24: Redemption and won two Emmys and a DGA award for the series.

"I'm very happy to be renewing my relationship with the 20th Century Fox TV and Imagine family and am excited to call 'action!' again on the set of the resurrected 24," Cassar said. "Considering I was not involved in (the final) season 8, this new 24 event series gives me the chance for closure on a show that is very important to me."

Said Gordon, "Jon was a profoundly integral part of 24 creatively and culturally. It doesn't feel like it would be 24 without him, and we're all just really thrilled to be working with him again." Cassar is the third 24 alum to join 24: Live another day, joining Gordon and David Fury. Several others are in the process of making deals, including co-creator Bob Cochran, Evan Katz and Manny Coto.

Cassar's recent credits include Continuum, Person of Interest, Revolution, Terra Nova and Fringe and he directed and produced the mini-series The Kennedys, which also garnered him a DGA award. He is with Paradigm and Industry Entertainment.