Kiefer Sutherland and 24: Live Another Day made the cover of Entertainment Weekly and it's a very cool one. We see Jack Bauer sporting some injuries and looking very angry, holding a pistol in each hand. This isn't a man you want to mess with!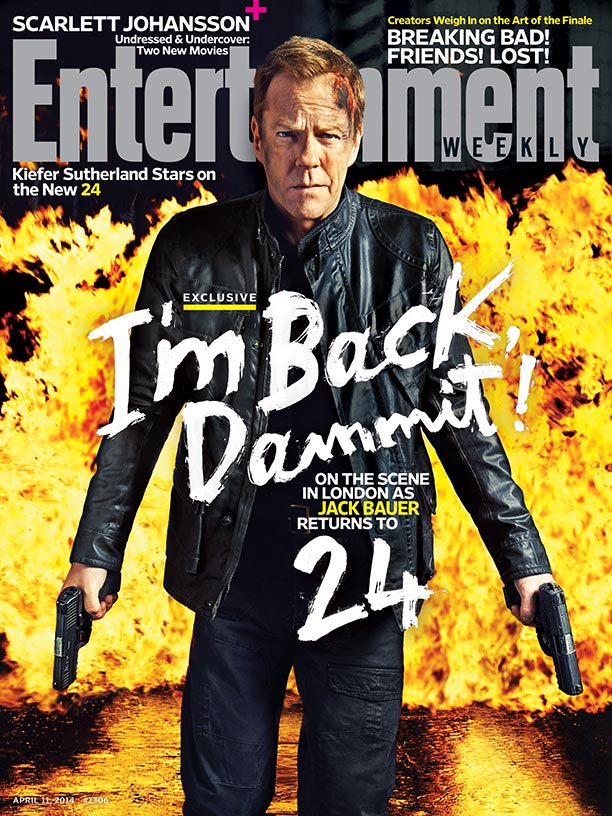 "It was very stressful, making the choice to come back," Sutherland told EW. "That sense of responsibility to the show has not dissipated at all. When we started out, I said to [director Jon Cassar] to watch me like a hawk. If there was something that wasn't feeling right, don't wait to see if it works its way out. I was very scared I couldn't remember Jack. It had been awhile."
In addition to obtaining exclusive access to 24's London set, EW also chatted with its newest castmembers, including Benjamin Bratt, Yvonne Strahovski, and the incomparable Michelle Fairley (Game of Thrones).
The issue will hit store shelves soon and we'll have all the details, but for now there's a video interview with the cast and crew. Check it out: