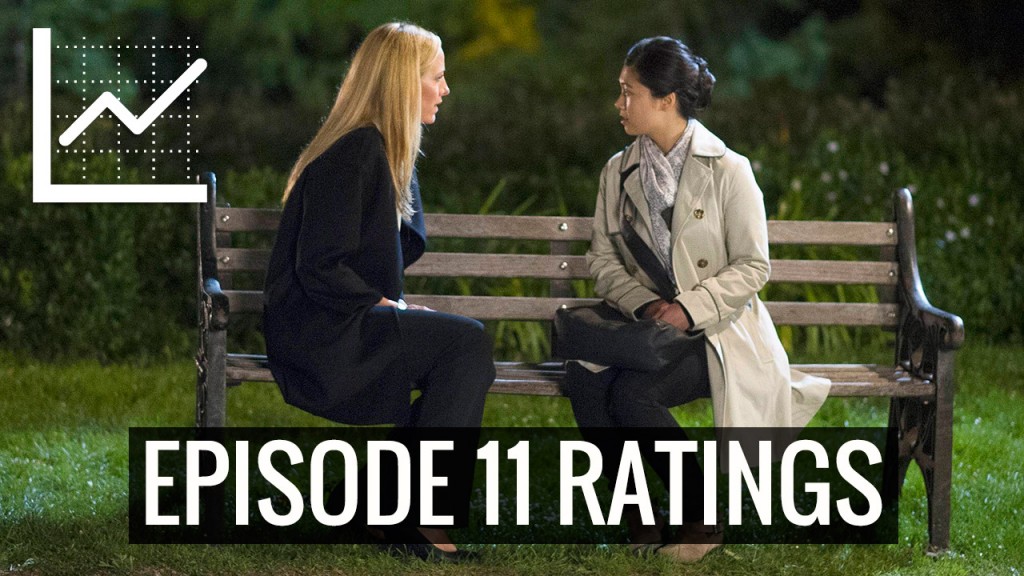 Initial ratings for 24:Live Another Day Episode 11 showed a small increase over the prior week – it earned a 1.5, up seven percent from last week's 1.4 adults 18-49 rating. It had 6.00 million total viewers. These ratings will likely go up quite a bit when DVR and other viewing methods are factored in as we've demonstrated in this post.
Half Hour Breakdowns: (fast affiliate results)
9:00PM: 6.10 million (#2), A18-49: 1.6/ 5 (#2t)
9:30PM: 5.90 million (#2), A18-49: 1.4/ 4 (#3)
And #24LiveAnotherDay grew +7% in Adults 18-49 and up +5% in Total Viewers (6.0 Mil vs 5.7 mil) week-over-week.

— Gaude Paez Morose (@GaudeP) July 8, 2014
Ratings Analysis
---
This post will eventually be updated with UK ratings, Live+3 and Live+7 ratings etc.